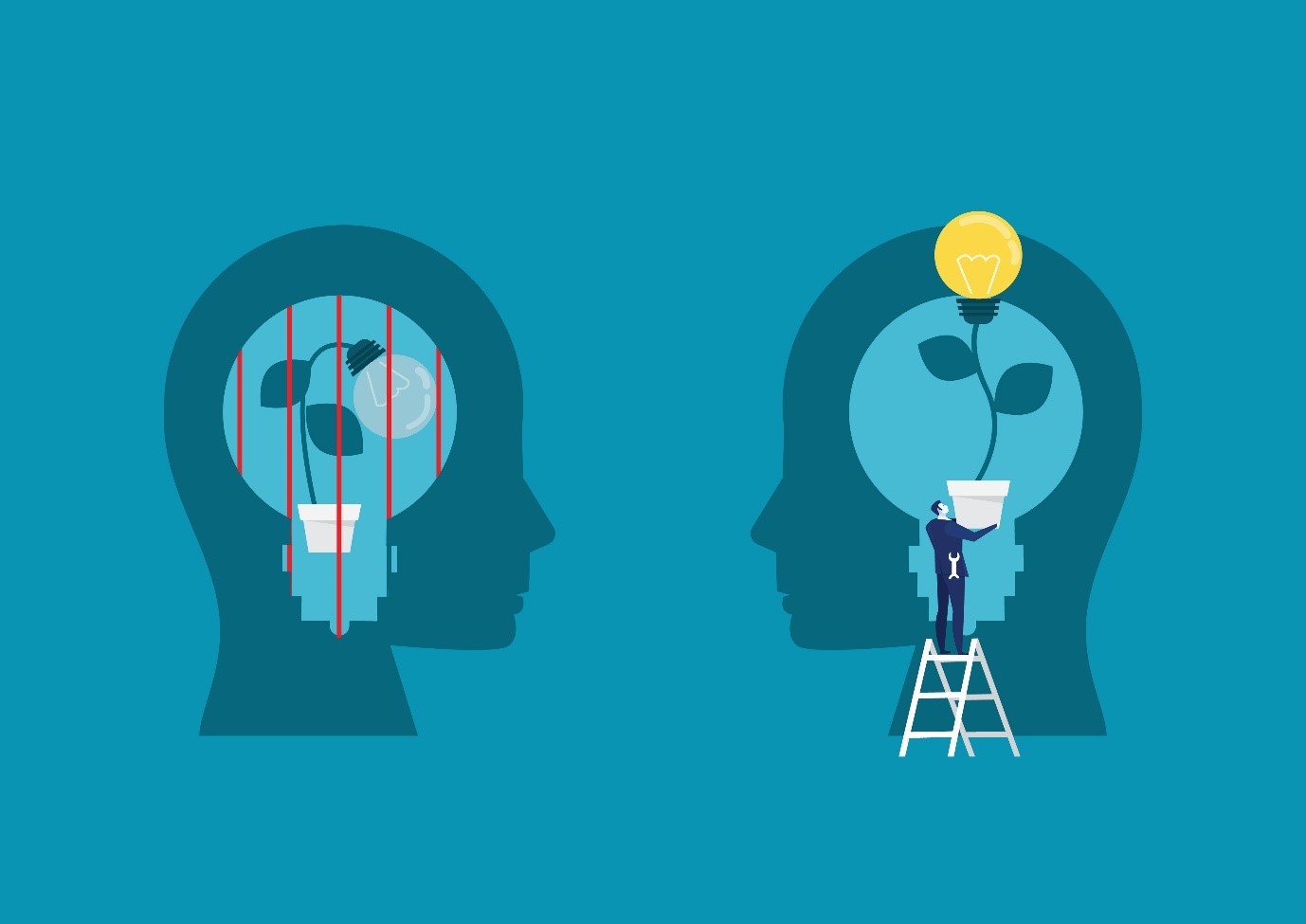 What Does It Mean To Develop A Growth Mindset?
What is growth mindset?
Are struggling to find the motivation for new activities or do you find that you are constantly criticising yourself? If so, you may be stuck in a fixed mindset.
People with a fixed mindset have an innate belief that skills and intelligence are natural, something that you are born with, which creates a mindset or pattern of behaviours that are rigid and fixed. These behaviours can lead to avoidant strategies, especially when attempting new activities. Those with a fixed mindset believe failure is shameful and tend to avoid challenging themselves.
Individuals with a growth mindset view situations and experiences differently, believing they possess the capacity to learn and grow new skills. They develop their talents through hard work, determination, and perseverance, focusing their mindset on the process of achieving and considering different opportunities. People with a growth mindset see mistakes as a learning opportunity and are more likely to embrace new challenges.
In a growth mindset, challenges are exciting rather than threatening. So rather than thinking, oh, I'm going to reveal my weaknesses, you say, wow here's a change to grow

Carol Dweck
What does a fixed mindset look like?
I first became aware of growth mindset when working in the education sector where I was asked to work on a project developing the mindset of young people. When I was researching this topic, I was astounded by the fixed assumptions of young people, especially when trying new activities.
I recall hearing comments such as "I can't do it" or "I'm not good enough". These comments were acting as a barrier to young people's participation and achievement, which I believed was impacting their mental wellbeing.
I began to question whether this mindset could impact a young person's development long term into adulthood. I was determined to challenge these beliefs and demonstrate to young people that there is an alternative to challenging themselves.
I started the debate with young people by sharing the analogy of learning to walk. When babies are born, they are not able to walk, this life skill is developed over time through strength, effort, and perseverance. These conversations led to the exploration of other activities that we were not able to do when we were younger, such as riding a bike or learning to write.
I witnessed several 'light bulb' moments when having these debates with young people as they learnt that at some point in their lives, they learnt a new skill through effort, determination, and a positive mindset.
Our mindsets are determined by the messages that we hear from others around us, such as our caregivers, peers and teachers. Therefore, I felt it was imperative to tackle to the source and focus on the language that we use when working with young people.
Satisfaction lies in the effort, not the attainment; full effort is full victory

Mahatma Gandhi
How can I challenge my mindset?
Whilst working in an educational setting I decided to challenge those responsible for educating young people, so I developed a framework designed to introduce them to the concept of growth mindset. The sessions held with teachers, young people and their guardians were informative, and taught them how Dr Carol Dweck's research identified the power of beliefs, both conscious and unconscious, and how changing the simplest thoughts can impact aspects of our lives.
I found it beneficial to ask the audience to complete a questionnaire to establish their own mindset. The results revealed that some individuals were aware of their limitations whereas others learnt something new about themselves.
I raised the importance of language and how messages from people of authority can be interpreted negatively. For example, if a young person is told "This is not your best work", this could lower their motivation and prevent them from attempting to try again in the future.
Whereas delivering a friendly and positive message such as "I like the strategies you have used to solve the problem. You stuck with it until you got it" encourages the child to persevere. Children learn more when they receive praise, and they require continual praise to establish and maintain feelings of self-worth.
It's not that I'm so smart; I just stay with problems longer

Albert Einstein
Can my mindset affect my mental health?
When working with adults in therapy their experiences at school or negative messages they received their caregivers, stay with them into their adult life. One client, who will remain anonymous, stopped participating in creative activities because he believed that he was not good enough and his work was worthless.
This negative thought process seeped into other areas of his life and he began to believe he was not good enough. It was evident his experiences during childhood had impacted his conditions of worth, leaving him to seek approval from others rather than feeling comfortable in his own skin and trusting his own judgement.
This way of thinking can lead to unauthentic behaviours, which can be harmful long term. Having an awareness of growth mindset at an early age can prevent negative thinking and foster a healthy approach to learning.
It is not the strongest species that survive, nor the most intelligent, but the most responsive to change

Charles Darwin
How can we change our mindset?
I believe a positive mental attitude to learning determines how individuals will interpret and respond to the world around them. I have learnt that intelligence can be developed by exercising the brain just like a muscle. We exercise other muscles in our bodies so why not the brain?
Here are a few tips on how you can change your mindset.
Understand the importance of seeking challenges and taking risks
Value the learning from making mistakes and celebrate failures
Encourage growth mindset language "I can't do it YET!"
Focus your attention on the effort you have made
Understand that your brain can change and grow
Model positive self-talk


There is no such thing as failure. Failure is just life trying to move us in another direction

Oprah Winfrey
Related Posts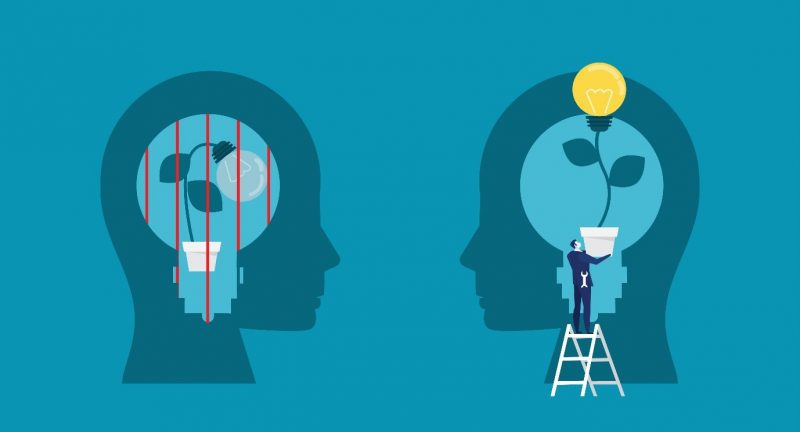 What is growth mindset? Are struggling to find the motivation for new...